Klangzeit Winter
Online Workshop Program "Global Kids"
March 10, 11, 12, 2022, 2 p.m
Klangzeit Spring
June 17, 18, 2022, 5 p.m
Klangzeit Summer
August 5th, 6th, 2022, 5 p.m
Klangzeit Autumn
November 11th, 12th, 2022, 7 p.m
in cooperation with IKLECTIK London
August 5th and 6th, 2022 at 7:00 p.m.
KLANGZEIT Festival 2022 – Summer
in cooperation with CHIGIANA International Festival – radioarte (IT)
2 days of sound art, experimental music and transdisciplinary art
Klanghaus Untergreith
Untergreith 216
8443 Sankt Johann im Saggautal
(In case of bad weather, the event will take place in the Buschenschank Strohmeier, Eichberg 71, A- 8453 Sankt Johann im Saggautal on August 6th.)
A WINDOW FROM SILENCE
The title of this festival edition refers to artistic visions that start from a special spatial condition and are presented in cooperation with the CHIGIANA International Festival – radioarte (Siena, IT).
We come from a period of silence yet of great sound production by the authors and we look out of a window of silence into a new landscape.
Coming out of the pandemic situation, the world is again looking out of a window from silence into a scenario that is yet to be discovered. What sounds from silence? What sounds will we hear?
A broad field opens up for international and local artists to approach this topic from their own perspective, from poetry to ecology. At present, however, it is the terrible noise of war that can be heard not far from our national borders.
The artists present their works in performances, talks and installations in an atmosphere of openness. The open-air venue, located in the vineyards directly in front of the Klanghaus, becomes a meeting place where artists and visitors can also exchange ideas personally. The artistic presentations are accompanied and documented by our project partner CHIGIANA International Festival – radioarte radiophon.
CHIGIANA – radioarte is dedicated to the topic "A Window from Silence" in various radio and sound art broadcasts as part of the CHIGIANA International Festival, which takes place in July/August in Siena, and cooperates with Klanghaus Untergreith and many other international partners: e.g. – 60 seconds (Canada), -Sunset Sound 2021 Festival of Avantgarde Music and Sound Art (China), -Radio Aporee (Germany), -Radioprhenia (Great Britain), -Dot unlimited, -Uradio-University of San Paulo (Brazil), – ZKM (Germany), -Fair Play (France-Belgium).
The Klangzeit Festival – Summer takes place as part of "MiCS" (Music in the Countryside/ Enterprise Klanghaus Untergreith)."MiCS" is one of 22 projects selected as part of the international call for proposals MusicAIRE – An innovative recovery for Europe/ European Music Council, co-funded by the European Union.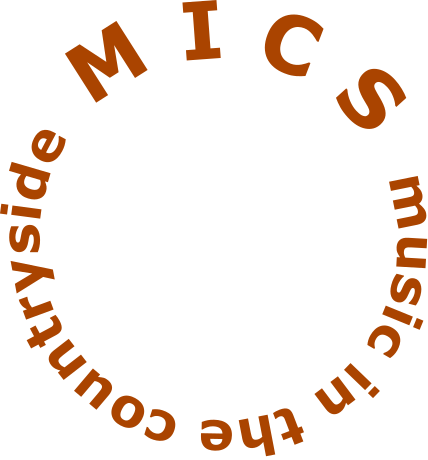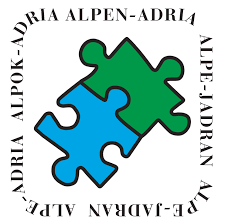 August 5, 2022
Workshops
Young people from the region develop collaborative site-specific artistic works together with the artists Mia Zabelka, Miki Yui and Kateryna Kostrova (Burning Woman).
August 6, 2022
Performances
Line-Up 
Balázs Pándi (Hungary)
Fried Dähn (Germany)
Epitatas (Austria)
Katarina Juvancic (Slovenia)
Kateryna Kostrova – Burning Woman (Ukraine)
Dejan Lapanja (Slovenia)
Zahra Mani (Great Britain/ Austria) – moderation
Thomas Maos (Germany)
Nos Incogniti – Guillermo Villegas Alemán, Juan Pablo Trad Hasbun, Vallejo Larre (Austria, Mexico) – winner of the phonoECHOES competition 2021 (in cooperation with the Austrian Composers Association)
Katja Sulc (Slovenia)
Wolfgang Temmel (Austria)
Saso Vrabič (Slovenia)
Miki Yui (Japan)
Mia Zabelka (Austria)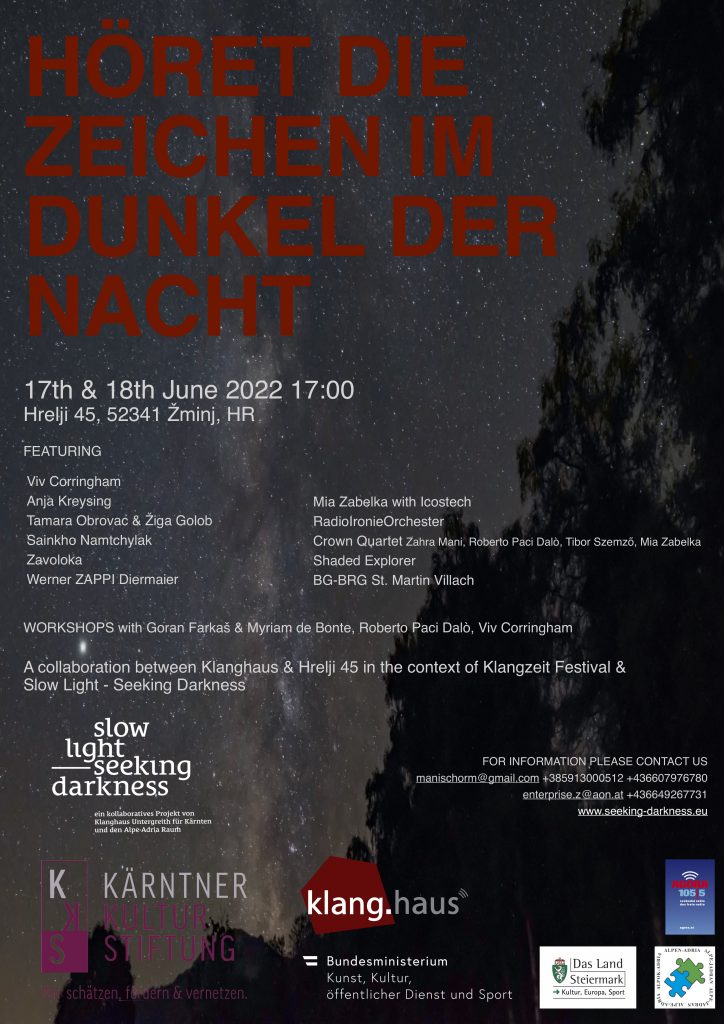 KLANGZEIT SPRING – HEAR THE SIGNS IN THE DARK OF NIGHT
17. & 18. June 2022 Hrelji 45 Zminj / Istrien / HR
SLOW LIGHT – SEEKING DARKNESS is a trans-disciplinary artistic project developed by the cultural organisation Klanghaus Untergreith for the Alps-Adriatic Region. Slow Light was among the four winning projects funded through the first open call of the Carinthian Cultural Foundation KKS.
Since May 2021 events have taken place at Sajeta Festival in Slovenia, Stazione Topolò in Italy and in collaboration with the art organisation Innenhofkultur in Carinthia in Austria, showing a wide range of artistic and socio-cultural works related to the topic of the lack of darkness in the Alps-Adriatic region in the form of residencies, performances, podcasts, broadcasts, hybrid digital workshops and publications. 
The next major Slow Light event is taking place at Hrelji 45 in Istria, in synergy with the "Klangzeit Spring" (Sound Time) festival, which took place online in 2020 and 2021 because of Covid-19. The Istrian event is a return to Live. Project partner Radio Agora will broadcast the event on air and online. 
International and local artists present their work in performances, discussions and installations in an atmosphere imbued with familiarity and openness. The location, set between acacia and olive trees in the Istrian countryside, becomes a meeting place where artists and visitors can engage with one another.
Conceptually, the project is dedicated to all aspects of darkness. This offers artists a broad field to approach the topic from their own unique perspective. The events and artistic approaches to poetical and ecological facets of darkness are completely overshadowed, though, at the moment by the war in the Ukraine. In that sense, HEAR THE SIGNS IN THE DARK OF NIGHT is a call for peace, and for solidarity. 
On the 18th June 2022, the next Slow Light event (free entrance) will take place in the intimate ambience of Hrelji 45 in Zminj, Istria that invites artists and visitors to consider the meaning and value of darkness. 
On the 17th June, Hrelji 45 will host workshops for school children from the St. Martin School Villach, Austria and from across the Alps-Adriatic region, where they will develop collaborative site-specific works together with artists from Croatia, the UK, Italy and Germany that they will present and perform live the same day.
Workshops 17th June 2022 17:00 – 20:00
Goran Farkaš & Myriam de Bonte, Roberto Paci Dalò, Viv Corringham
Performances 18th June 2022 17:00 – 22:00
Line-Up 
Crown Quartet – Zahra Mani, Roberto Paci Dalò, Tibor Szemző, Mia Zabelka (international)
Sainkho Namtchylak (Tuva – Siberia/ Austria)
Zavaloka (Ukraine)
Werner Diermaier – Zappi (Germany/ Austria)
Anja Kreyisng (Germany)
Tamara Obrovac & Žiga (Croatia)
RadioIronieOrchster (Austria)
Shaded Explorer (Italy)
Viv Corringham (UK)
Mia Zabelka (Austria)

KLANGZEIT Festival 2021

on YouTube
on Air
Radiothek der Freien Radios Österreich
CBA (cultural broadcasting archive)
4 days of sound art, experimental music and transmedia art
November 25th to November 28th, 2021, 7:30 p.m. to 9:00 p.m.
The Klangzeit Festival 2021, originally planned as part of four live events, will now take place as a four-day hybrid festival online, on site and on air due to the pandemic. We are pleased to have won IKLECTIK London, Radio Agora Leutschach and the Austrian Composers Association as cooperation partners.
IKLECTIK is a creative platform founded in 2014 that specializes in contemporary art, especially sound art, installation and interdisciplinary work. IKLECTIK OFFSITE is a virtual space in which interdisciplinary boundaries overlap in order to create projects that examine processes and techniques, address social, political, cultural and critical issues.
KLANGZEIT Festival (Online – On Site – On Air) 2021 is a transdisciplinary concert and performance series with the participation of internationally renowned musicians, sound artists, composers and visualists. It stands under the motto "Hybrid Sounds / Hybrid Beings" and will take place online from November 25th to November 28th, on site (at Klanghaus Untergreith) and on air (in cooperation with Radio Agora) on November 27th.
With the hybris of modern thinking, our culture speaks of hybrid forms of life of postmodern culture – what is primarily meant is the mechanical extension of the human being, the engine of movement. Music is a paradigmatic game with the hybridity of the physical – between music as the composition of codes for sounds according to relational thinking and making music as physical forms of sound. The culture of human nature is hybrid. Music is deeply hybrid culture of a hybrid nature. Aside from considering hybridity as a technological mixture of analog and digital sounds, hybridity means something fundamental for music: the mutual relationship of the human and mechanical body in its extensions. Is there an intelligent design of cultural forms without emotion, can humans and machines "be intelligent without any emotions"? While modernity set boundaries between the disciplines, the plurality of postmodernism juxtaposes the diversity of appearances – hybridity means: diversity in unity. This opens up a listening into the body as the acting designer of culture as a step towards a natural culture of hybridity, the consideration of the multiplicity of phylogenetic knowledge of the physical. The auditory opens up a variety of life possibilities – in hybridity it overcomes the hybris as the uniqueness of a rational western culture. (Werner Jauk)
The participating artists are: Gavino Canu (IT), Viv Corringham (UK / US), Matija Debeljuh (HR), Anna Dian (AT), Beba Fink (AT), Matthias Forenbacher (AT), Romana Kemlein-Laber (AT), Paul Jonas Kinnunen (FI ), Samo Kutin (SI), Herbert Lacina (AT), Katherine Liberovskaya (CA / US), Henrik Meierkord (SE), MUG Trio (SI), Tracy Lisk (US), Zahra Mani (AT/ UK), Arun Natarajan (IN), Tamara Obrovac (HR), Astrid Rieder (AT), Carla Rees (UK), Hermann Stangassinger (AT), Tibor Szemzö (HU), Wolfgang Temmel (AT), Sohrab Udumann (UK), Sarah Watts (UK ); Lena Wicke-Aengenheyster – Monsterfrau (AT/ DE) and Mia Zabelka (AT).
Finale "phonoECHOES Wettbewerb 2021"
The final round of the phonoECHOES competition, a cooperation between the Klanghaus Untergreith and the Austrian Composers Association (http://www.kompistenbund.at/), will also be broadcast as a live stream with the possibility of audience voting as part of the online festivals.
phonoECHOES is a competition for sound art and experimental music that was announced for the first time in spring 2020. Works from the fields of sound installation, sound sculpture, sound performance, transmedial / transdisciplinary concepts, free improvisation and electroacoustic composition can be submitted annually. An expert jury (Mia Zabelka (AT) – Chair (no voting rights), Viv Corringham (UK), Annette Giesriegl (AT), Richard Graf (AT) and Yoko Miura (JP)) selected the five finalists from the submitted works in 2021.
Finalists: Coma. – Reinhard "Vøid" Hirschauer (AT), Johannes Feuchter, Stanislaus Pili (AT, IT), Elisabeth Kelvin (AU / AT), Tahereh Nourani (IR / AT), Nos Incogniti – Guillermo Villegas Alemán, Juan Pablo Trad Hasbun, Vallejo Larre (MX / AT).

https://iklectikartlab.com/
Date: November 25-28, 2021 | 6.30 p.m. (GMT) | 7.30 p.m. (CET)
IKLECTIK YouTube Channel
IKLECTIK Facebook Page
AUSTRIAN COMPOSERS YouTUBE Channel
AUSTRIAN COMPOSERS Facebook Page
Date: November 27, 2021 I 7:30 p.m. (CET)
Online – Live Sets: Recording studio TU Graz
IKLECTIK Youtube Live-Stream
ACOM ÖKB Youtube Live-Stream
Date: 12. December 2021 I  6pm (CET)
AGORA Special Radio Agora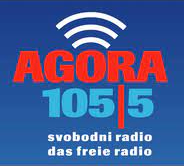 We look forward to your visit!
Zahra Mani, Mia Zabelka, Isa Ferri, Eduard Solaz. Klanghaus Untergreith / IKLECTIK London
Funded by:
Department 9 Culture, Europe, Sport – State of Styria, BMKOES Section Art and Culture, Municipality of Sankt Johann im Saggautal, Austrian Cultural Forum London, Austrian Composers Association (formerly the Austrian Association of Composers).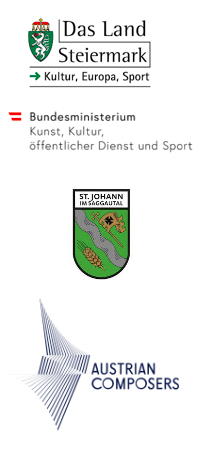 Many thanks to Ao.Univ.-Prof. Dr. phil. Werner Jauk, University of Graz, for scientific advice.

Twitter: @iklectikartlab @musicaustria @austriancomposers @radioagora Facebook: @IKLECTIK @klanghausuntergreith @austriancomposers @radioagora Instagram: @iklectikartlab @klanghausuntergreith @austriancomposers @radioagora tags: #IKLECTIK #iklectikoffsite #klanghausuntergreith #AUSTRIANCOMPOSERS #radioagora #klangzeitfestival